I'm Chris Unitt. Every two weeks I send out a newsletter rounding up all the digital and tech developments that I've come across in the arts, museums, culture, heritage and creativity worlds. Sometimes there are fun games to play.
If your inbox is sacred and you want to try before you sign up, then by all means browse the archive.
Why subscribe?
If you work in the arts, culture or heritage sectors this newsletter will make you even more informed about what is happening. You'll learn best practice, find interesting projects and new ideas to debate.
Topics covered in recent editions include virtual exhibitions, museum UX, NFTs (grudgingly), pandemic responses and resilience, social media virality, monetising live streams, AI, remote working, VR and funding.
Stay up-to-date
You won't have to worry about missing anything. Every new edition of the newsletter goes directly to your inbox. I usually send it out on a Tuesday to give you a chance to get on top of your inbox, while still leaving time to discuss the ideas and links with your team and network.
I'm Chris Unitt
I run a digital analytics and user research agency called One Further. That's given me the chance to work with some of the greatest cultural organisations around, helping them to do the best possible job of understanding and serving their audiences, patrons, visitors, customers, and whatever they want to call the people they deal with. There's much more about that on the One Further website.
I also speak at events and write articles, usually about the effect of 'digital' (in its many guises) on the creative, commercial and promotional aspects of art, culture and creativity. I've done that for The Guardian, the Arts Marketing Association, MuseumNext, the Market Research Society, Art of Digital London, IT4Arts, the Association of British Orchestras and plenty of others.
People like it

National Museum news
@nmdcnews
Peering at Nov/Dec '20 events industry data from Welsh Govt - shows that moving events online, or to a hybrid format led 9% to make a profit, 47% broke even, 44% made a loss. Digital as a profitable enterprise still very much a work in progress... https://t.co/mjrDp5Gqql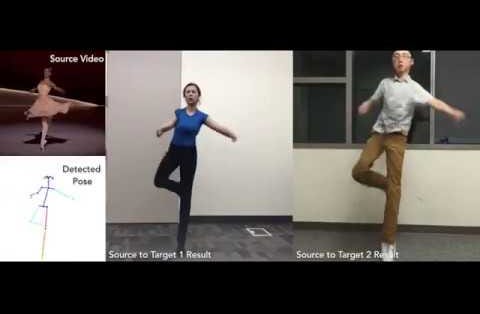 youtube.com
Everybody Dance Now
Full paper - https://arxiv.org/pdf/1808.07371.pdfWebsite - https://carolineec.github.io/everybody_dance_now/
Subscribe for free to receive new Cultural Digital newsletters every two weeks.
To find out more about the company that provides the tech for this newsletter, visit Substack.com.

Subscribe to Cultural Digital
People